Back to Mograph Mentor Class 2
This semester we have Lucas Brooking as our mentor which is awesome as his design work that I have seen rocks and it will be good to get more industry insight from another awesome Mograph brain. Class this time runs at 5 am on a Sunday morning, which is about the best time I could hope for over here and much preferred to 2 am on a Monday morning as I don't have to set off to work at 7 am.
Pre Class 1
Before class we had to think of a topic we wanted to create our infographic project around and do some research on stats and numbers to present in class. I had lots of ideas from sea life to sports info but I have gone with the theme of 'Cyber Bullying' as it at first was an idea I was shying away from being it is a bit of a raw topic but I decided to take it as a challenge to see if I could add my style and spin on it and make it for Kids to watch.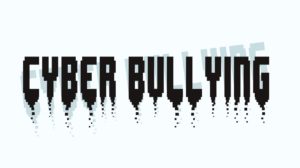 In Class
There are 4 people in this class and this time ran for around 4 hours doing intros and then presenting our PDFs.
The people in class are people I have Twitter stalked for some time (stalker alert) and watched their goings on in the Motion Design world, so being able to pick their brains and get feedback and insights from them as well as Lucas will be invaluable.
Pre Class 2
So the final deliverable brief for the first half of class 2 seems quite relaxed. It says present 5 info gifs on your chosen topic but I would say this is a bare minimum and if you have time and are willing to put in the work in it doesn't harm to make a full video, which is what others have done in the past and will be more beneficial to my portfolio moving forwards. A full video also leans its self to the direction I had pictured when I decided to go with the Cyber Bullying topic.
This week was INTENSE and I used a lot of what I learnt in class 1 to get me to where I am. I have pretty much done the full first class 1 project in the first main week working on it and I am actually fairly happy with how it is looking.
My first job for the week was to get my stats nailed down and then get them put into a script. I decided I wanted it to be voiced by a child so it was important to keep it simple and in child like language. Once I had created a script I was happy with I sent it away to get voiced.
I then got straight in the sketchbook and every scene I thought I needed created multiple quick versions trying to find the composition I was happiest with. I then selected a colour palette by testing multiple variations and nailed down the art style I was going for. I ended up with the images below.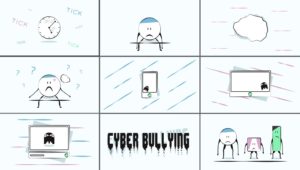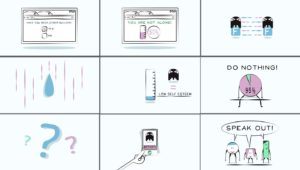 I then got the voice over back which I was quite happy with so I set about selecting music for it that fitted the mood I wanted to get across. I got time to put the images quickly into After Effects and create an animatic so I could better think about the flow and timing of my animation.
In Class
This class there were only 2.5 of us as one was away, one was working (the 0.5) and made a quick appearance. The class ran for 2 hours where we went through the PDF and then shared ideas and feedback between us all. The feedback I got on my initial designs was very helpful and what was better was I agreed with everything said (pre class 1 I would not have thought on the level to critique my own work, or anyone else's on the level I can now).
Coming Weeks
These coming 2 weeks I will be perfecting my compositions (hopefully in the next couple of days) and then getting everything into After Effects to begin preparing to animate. The faster I can start animating the better so I can get as much feedback and pointers on the animation as possible.
Takeaway
One thing that has helped me immensely this project is testing everything with multiple versions and being prepared to scrap ideas no matter how much you like them or as Ryan said "Don't be scared to shoot your babies".