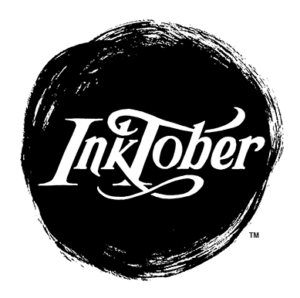 So a while ago Inktober was brought to my attention which is basically a drawing a day for every day in October using traditional inks and pens. Some people will also be going digital with their tablet and favourite but I am going to try and stick with inks and paper for a change and I think it will be quite cool to have a book of drawings.
Inktober was started by Jake Parker whose site can be found here for his previous years works and other info – http://inktober.com/
Jake has released a prompts list for 2016 on his site to follow along with and help you come up with ideas. I'm also going to add my own theme for the year so each drawing stays along the same lines and that theme is Twisted Youth (children's songs and stories from my perspective)
I will be posting every day on Twitter and Instagram and I will create a post here with all of my final drawings on.
See you in 31 days!